Ohayo minna! Assalammualaikum!

Nani wo shimasuka syara-chii?! Aish aigoo! Right now I'm having an examination. But today Hari Wesak so I'm off from the school day only for today but examination wasn't finish yet! *sighs* Ya Allah..how come I sign in into the Blog! Nani?!! Syara?! So what yang why and naze desu ka sangat tu? Well, I don't really but .. can I say that I'm attracted to anime boys yang ada rambut warna putih or you can say it cream colour or gray and something like that? :O ikr!




Especially my own husbando :V *seriously? -,-*




Akise Aru from Mirai Nikki! Welp I hate gay or in Japanese we called it Yaoi euwwww nope! (muntah hijau)


Slaine Troyard!!! my bae! From Aldnoah.Zero
Kaneki Ken! From Tokyo Ghoul xDD and if you know Mystic Messenger ada watak bernama Saeran Choi..also my husbando hahaha apa ni ._.




Syara tidak menyukai apabila watak anime tersebut gay...yup! But, Syara a bit support if dia suka seorang watak perempuan..And btw, Syara suka watak antagonist juga! :p as long as, dia handsome (MashaAllah)

but..., sometimes rambut black pun? err




like for example Shintaro Kisaragi,Kirigaya Kazuto and many more..




not really..I'm absoultely not like that..so, how about orange haired-colour ? :OOOO

you mean like Nagisa? Mochizou? Or okay ahahaha xD ofc lah aku minat mereka juga!



Describes me a lot ..but, I'm 160+ (above something..) cm tu pun short? Meh..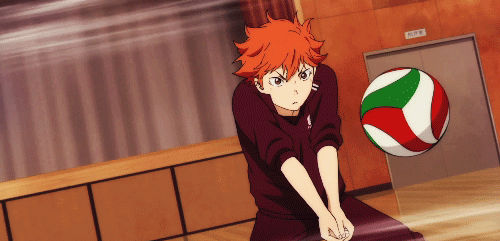 Shoyo Hinata from Haikyuu describes me bila main bola tampar ni xD

Soalan - What "if" SOMEONE suka anime yang sama dengan kau?

Tak baik..main if if ni aishhh...but memang ramai yang Syara jumpa but well, who cares as long as aku happy dia happy then, it will be just fine..lagipun, anime tidak wujud..Anime hanya lukisan manusia yang seakan-akan manusia ..(err?) It doesn't really matter sebab mereka bukan hidup in real life..
jealous?

nope.

What anime yang kau tengok sekarang?


Aku ni human yang busy dia bukan busy macam orang lain yang busy dia pun still boleh tengok cinema (especially anime yang baru-baru keluar ni), hadap anime dalam laptop lama-lama aku ni bergelar student..so aku ada own responsibilities lagi ..iaitu belajar..aku bukan macam otaku lain yang ambil masa tidur or makan mereka semata-mata untuk tengok anime..Aku pentingkan kesihatan aku juga..macam kalau kau sakit ada ke anime datang nak tolong kau? Lewl.
but sekarang adalah update diri juga dengan anime baru macam My Hero Academia lah..Apalah pfft whatever..




macam Shouto Todoroki ni watak antogonist..tengok! Entah kenapa anime yang aku minat will start dengan huruf S?! xD




ni fanfic je..well, aku bercadang nak draw watak dia ni dan banyak lagi watak anime yang aku minat lepas habis exam InshaAllah..aku akan try post juga drawing aku tu..sebab apa? Sebab aku pun ada bakat la...eleh xD ahahaha

macam watak Kirigaya Kazuto and Oreki Houtarou aku dah lukis but, aku punya camera phone tu tak lawa..so, aku end up simpan dalam file je buat pekasam.. -,-"

Pelik tak kalau ada manusia yang cemburu dengan anime yang kau minat?


Pelik..bin janggal bin ajaib.Haa that's it! Bcs, dalam dunia ni ramai orang ..and bila minat anime tu tentu-tentu sekali ramaiiii lagi yang minat character yang sama..mungkin dia fikir dia boleh kahwin dengan anime tu and ada happy life together kot..Weirdo..species begini boleh lah pupus...(entry ni bukan nak kecam sesiapa maaf atas kekasaran xD)
Aku tengok cosplayer kat Malaysia ni pelik..Ya..pelik sangat dan senang kena bash lepas tu terus dengan tiada rasa bersalah unfriend or block semua orang yang mungkin jadikan dia inspiration pfft C'mon dude! Cosplayer Japan,Korea and orang putih juga aku sokong...lagipun,diorang cosplay kena dengan muka diorang yang memang nampak macam anime..haha bukan nak kutuk or racist but otaku di Malaysia ni kadang-kadang cosplay tak berapa jadi..macam pelik pelik je aigoo..nak cosplay bukan nya semudah kita pakai pakaian tu..tapi sikap kita ni haaa..haish..kita ni Islam tau..

selalunya yang bergelar muslimah akan di-bash..aku sentiasa sokong bila mana kau cosplay pun kau pakai tudung tu labuh..tutup part yang sepatutnya ditutup bukannya pendekkan tudung macam gaya anime tu punya rambut..entahlah tolonglah insaf golongan ni aish...bila lelaki kutuk pula end up block semua dan conclude yang dia akan kawan dengan yang dia trust sahaja.eh? Guys..lelaki mata dia tajam..hmm..

I think..that's all for today so conclusion di sini aku memang minat anime..hahaha apa ni -,-"

sayonara! and till then..maaf jika penulisan saya agak menyakitkan hati..tak ada nak mention sesiapa pun dalam entry ni just my opinion ^_^ ..wassalam.






*akan update lepas habis exam InshaAllah..pray for me :')*